Translation Firebird: The RusTrans Project Conference
April 7th and 8th, 2022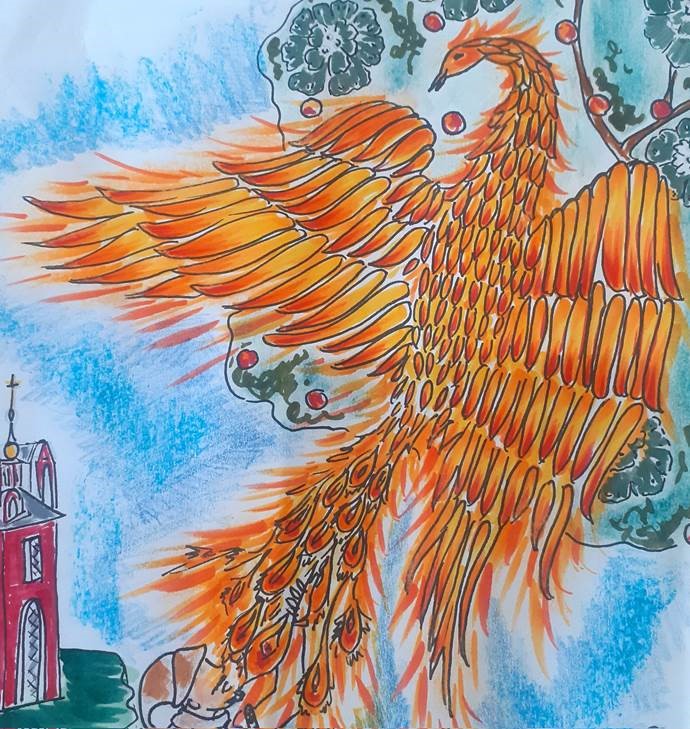 Translation Firebird, Ramsden Room, St Catharine's College, Cambridge, April 7th and 8th, 2022 
Publishers, Promoters, Editors, and Translators Exploring Modern Russian & Eastern European Literary Translation
Can literary translation renew its place in the book market in the aftermath of global crisis, like the proverbial phoenix rising from the ashes? More specifically, can the Russian Firebird change its plumage after more than a century of stereotyping? Is it time for publishers and reviewers to re-invent the canon of Russian literature? Should we re-evaluate what readers want? How can we introduce new audiences to contemporary Russian writers and genres? What role can literary translators play in refreshing our concept of Russian literature? What do booksellers think about current market trends? Translation Firebird gathers speakers from every one of these groups to discuss ways to transform and expand the market for translated Russian fiction at a time of transition and technological change.
Is Russian literature its own worst enemy? Ever since the Manchester Guardian called Tolstoy 'the greatest living thinker in Europe' in a 1905 article, Russian authors have been ruthlessly co-opted by Western mediators as moral and philosophical exemplars for the rest of us, a consecration perpetuated by publishing firms from Heinemann to Penguin, by marketing Russian authors as 'classics' . The most critically and commercially successful translated fiction by Russian authors over the last century has also been the most Tolstoyan – epic novels by Solzhenitsyn and Grossman, for example. This stereotyping has its downside – P.G. Wodehouse ridiculed Russian novels in 1922 as 'grey studies of hopeless misery, where nothing happened till page three hundred and eighty, when the moujik decided to commit suicide'. Small wonder that Lionel Shriver recently bundled Russian literature up as a collection of 'august Russian dead souls'.  Is it time to stop venerating the 'classics', and embrace a new canon of Russian genre fiction in translation? Or can we do both, and if so, what does the new canon look like? 
Translation Firebird asks: what do readers want from Russian literature? And how can we make it happen, especially in a post-covid world? Or are lovers of reading doomed to keep chasing their dreams like Ivan Tsarevich in the famous Russian fairy-tale, chasing the elusive zhar-ptitsa at the cost of his own life? in his recent study of Russian culture The Firebird and the Fox (2020), scholar Jeffrey Brooks takes the firebird as a symbol of the 'rewards and perils of imagination', of adventure, and even of 'social justice' (pp. 4-5). Translation Firebird represents all these values at a conference that seeks to challenge the canon, explore alternative frameworks for translation publishing, and renew the fiery potential of Russian literature in translation. 
This event has been made possible thanks to funding from the European Research Council's Horizon 2020 research and innovation programme (grant agreement no. 802437)
If you would like to take part in this conference, please register below. Please note that, due to COVID 19-related restrictions, we are accepting very limited numbers of delegates.
[contact-form][contact-field label="Name" type="name" required="true" /][contact-field label="Email" type="email" required="true" /][contact-field label="Website" type="url" /][contact-field label="Message" type="textarea" /][/contact-form]