WoW: A Wisdom of Wordsmiths ****Postponed to 2022****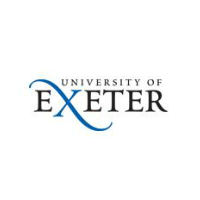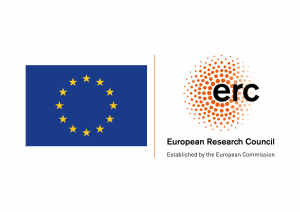 A Wisdom of Wordsmiths, Ramsden Room, St Catharine's College, Cambridge, April 3rd, 2020 ***POSTPONED to 2022****
Publishers, Promoters, Editors, and Translators Exploring Modern Russian & Slavonic Literary Translation ****POSTPONED*****
PLEASE NOTE – THIS EVENT HAS BEEN POSTPONED IN REACTION TO CURRENT PUBLIC HEALTH MEASURES AND INTERNATIONAL TRAVEL RESTRICTIONS. WE WILL UPDATE THIS PAGE AS SOON AS WE HAVE CONFIRMED A NEW DATE FOR THE CONFERENCE.
08.45-09.15 Registration
09.15-09.30 Welcome (Muireann Maguire and Cathy McAteer)
09.30-10.15 Keynote Talk: The History of Russian Literature in English Translation (Rebecca Beasley, University of Oxford)
10.15-11.15 Round Table on Promoting Russian Culture in the UK:  Confirmed speakers include representatives from Pushkin House, the Russian Institute of Translation (Institut Perevoda), the Russian State Memorial Museum of Lev Tolstoy, the Great British-Russia Society, and the Times Literary Supplement.
Chair: Peter Kaufman, Read Russia
Panellists:
Pushkin House – Clem Cecil
Institut Perevoda – Alexander Livergant
State Memorial Museum of Lev Tolstoy – Galina Alexeeva
Great Britain-Russia Society – Andrew Sheppard
The Times Literary Supplement – Rebecca Reich
11.15-11.30 Tea/Coffee
11.30-12.30 Publishers' Round Table: We ask publishers to give us their perspective on what readers want, how translation publishing is likely to develop, what can be published today and what can't, and how to write the perfect pitch. Confirmed speakers include representatives from Glagoslav Publishers, Dedalus Books, AST Press (Moscow), Read Russia, and Foyles.
Chair: Boris Dralyuk, LARB Executive editor
Panellists:
Ksenia Papazova, Glagoslav
Eric Lane, Dedalus Books
Igor Voevodin, AST Publishers
Peter Kaufman, Read Russia
Anete Klucnika and Gary Perry, Foyles Bookshop
12.30-1.30 Lunch (St Catharine's College Dining Hall)
1.30-2.30 Translators' Round Table I: We ask Russian-to-English literary translators to talk about their experiences working with different publishers; making contact with, working with, and advocating for authors; and negotiating the book trade. What sells well and why? What determines which books get commissioned for translation? What do literary prizes achieve? Confirmed speakers include Bryan Karetnyk, Anna Gunin, Boris Dralyuk, and Arch Tait.
Chair: Ros Schwartz, English PEN
Panellists:
Bryan Karetnyk
Anna Gunin
Boris Dralyuk
Arch Tait
Oliver Ready
2.30-3.30 Translators' Round Table II: We give the floor to authors and translators working from Slavic languages other than Russian, or from Russian into languages other than English. Confirmed speakers include Antonia Lloyd-Jones (Polish), Olivia Hellewell (Slovenian), James Womack (Russian-Spanish), and Hamid Ismailov (Uzbek).
Chair: Rajendra Chitnis, University of Oxford
Panellists:
James Womack
Olivia Hellewell
Antonia Lloyd-Jones
Hamid Ismailov
3.30-4.00 Tea/Coffee
4.00-4.15 RusTrans Presentation (Dr Muireann Maguire)
4.15-4.45 Open Round Table
 End of Conference
This event has been made possible thanks to funding from the European Research Council's Horizon 2020 research and innovation programme (grant agreement no. 802437)